Dental Veneers in Bentonville
---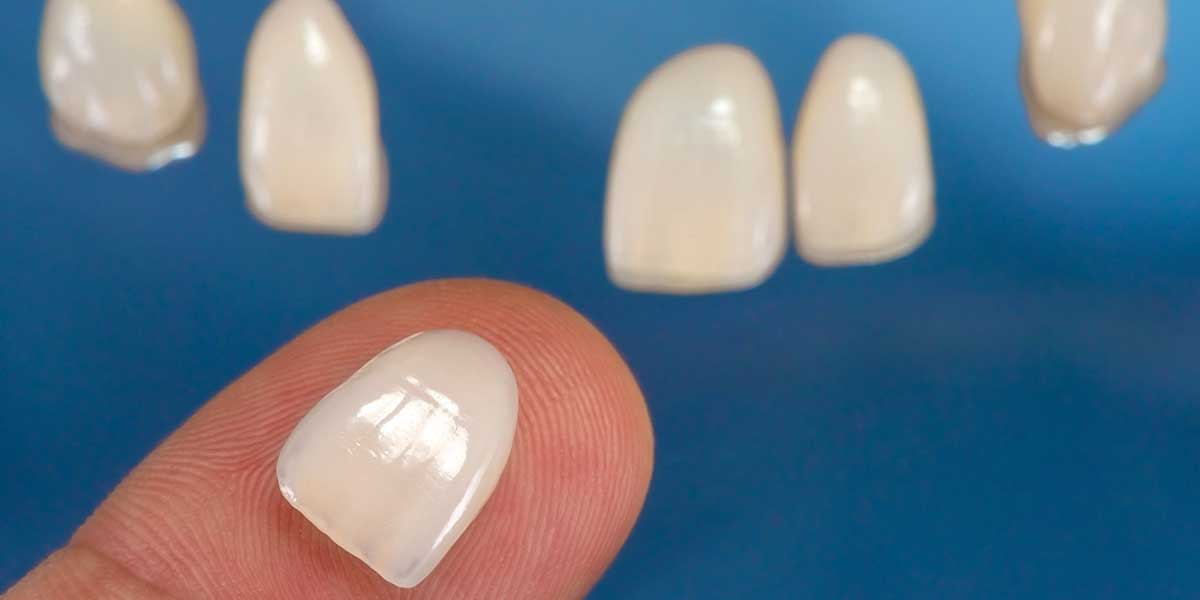 ---
Integrated Dentistry provides dental veneers in Bentonville, AR. To learn more or schedule an appointment, call 479-333-1300.
---
Get a Stunning Smile with Porcelain Veneers
---
Veneers are thin porcelain facings that are custom made in a dental laboratory to adhere directly to the front of the teeth. It is a treatment that is much like putting a new layer of enamel on your teeth to achieve the ideal color and shape to beautify your smile.. At Integrated Dentistry, we can even do prepless veneers which don't require any modification to your existing teeth. In the hands of a highly skilled dentist like Dr. Johnson, porcelain veneers can provide you with an incredibly natural, beautiful smile.
---
How Porcelain Veneers Transform Your Smile
---
If you've ever wished you could start your smile with a blank slate, porcelain veneers are the next best thing. Because dental veneers cover over your natural teeth, they give us the opportunity to truly redesign your smile and correct any imperfections you feel self-conscious about. Dental veneers can be used to:
Close a gap in your smile
Correct slight misalignments without the need for braces
Cover-up a stained or discolored tooth that is resistant to whitening treatments
Strengthen teeth with thin enamel or superficial cracks
Create a more harmonious look by correcting the size and shape of teeth
Cover teeth that are chipped or fractured
In the wrong hands, dental veneers can draw attention to your teeth in unwelcome ways. With veneers that are too big, boxy, or white, your cosmetic dentistry will be apparent to everyone you encounter. Dr. Johnson creates custom veneers designed specifically for your facial features and proportions, ensuring that you'll have a beautiful smile that looks completely natural.
---
---
Frequently Asked Questions About Dental Veneers
---
Do veneers ruin your teeth?
---
It's a common misconception that veneers ruin your teeth, but they actually leave your tooth structure largely intact, unlike a dental crown. For some types of veneers, a small amount of enamel is removed from the fronts of the teeth, but this doesn't compromise your dental health in any way. In fact, veneers are often used to strengthen teeth that have lost enamel.
---
How do veneers work?
---
Veneers are thin porcelain shells that are designed to fit directly onto your natural teeth to cover over imperfections like chips and stains. Dr. Johnson uses advanced dental technology to design veneers just for you, then they are fabricated by a skilled dental technician at our partner laboratory. Once ready, these veneers are bonded to your teeth.
---
Am I a candidate for veneers?
---
If your teeth and gums are healthy, you are a candidate for dental veneers. And if your teeth and gums aren't healthy, you may still be a candidate once these dental issues are treated. In other cases, a dental crown may be a better option than a veneer if a tooth has extensive damage or decay.
---
Do you brush veneers?
---
Yes, you'll need to brush and floss just like you do with your natural teeth. Although veneers can't get cavities, the teeth underneath them can. This is why your oral hygiene habits are important even when you have veneers.
---
Do you get veneers on all teeth?
---
When we talk about a "full set" of veneers or veneers on all teeth, we're talking about veneers on all of the teeth that show when you smile. There's no need to get veneers on your molars and some patients may not even need them on their lower arch. Because every smile is a little bit different, the number of teeth considered a full set of veneers can vary.
---
Can you get veneers without shaving your teeth?
---
Yes, we offer prepless veneers, which don't require modifying your teeth before placement.
Call 479-333-1300 to schedule an appointment with a dentist in Bentonville, AR today!