Dental Implants in Bentonville
---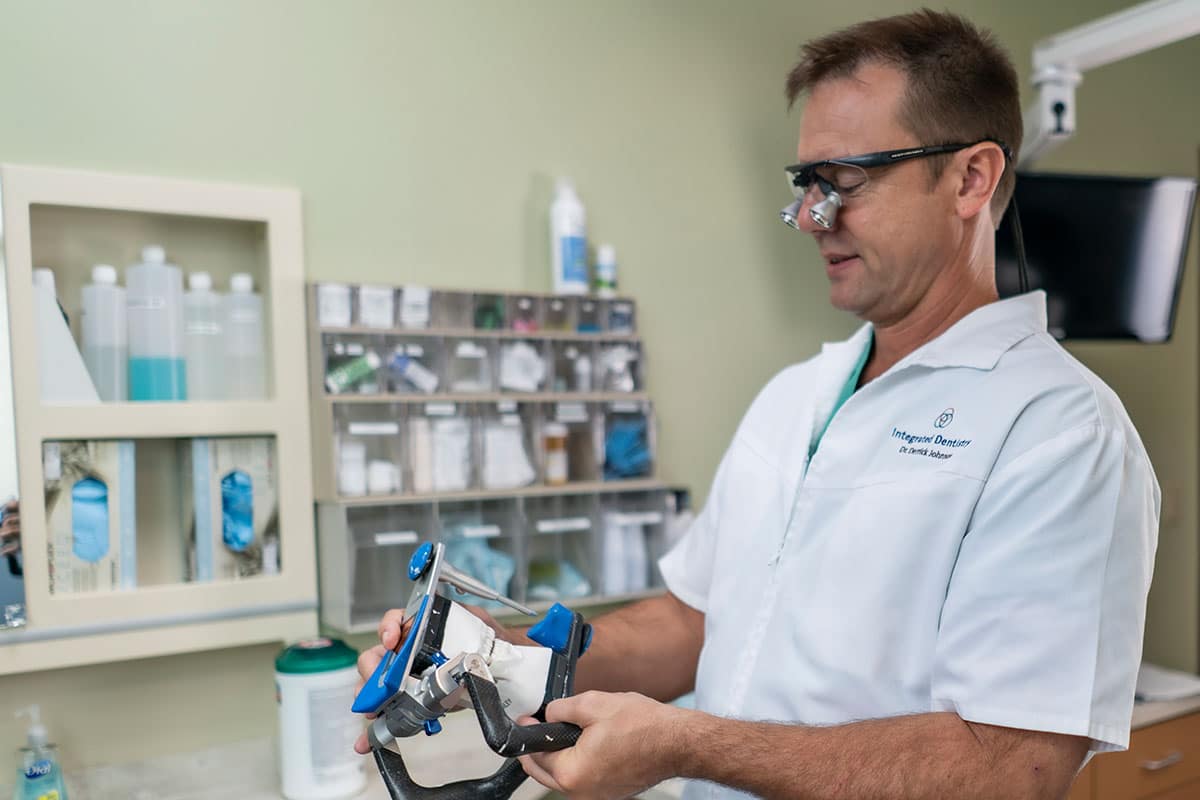 ---
Integrated Dentistry provides dental implants in Bentonville, AR. Call 479-333-1300 to learn more or schedule an appointment.
Missing Teeth? Get Dental Implants!
---
Whether you're missing a single tooth or all of your teeth, dental implants offer the best possible solution. Only dental implants address the consequences of tooth loss both above and below the gumline. This means that not only will you have a beautiful smile after your dental implant procedure, you'll also have a strong bite, healthier mouth, and even a more youthful appearance.
‐ Dr. Derrick Johnson
You won't need to see multiple specialists or coordinate care between different practices because Dr. Johnson is qualified to place your dental implants and design high-quality implant-supported restorations. He has over 20 years experience working with dental implants.
---
---
Dental implants are the modern miracle in dentistry. They're by far the best tooth replacement option. They prevent progressive bone loss that accompanies tooth loss and they give you the look and feel of natural teeth.. If you're missing one tooth, or a group of teeth, we can use implants to replace them.
---
Zirconia Dental Implants
Teeth in a Day
---
Teeth in a Day is a turnkey dental implant procedure that provides patients with a beautiful new smile in a single appointment at our office. This long-lasting solution looks, feels, and functions like natural teeth.
---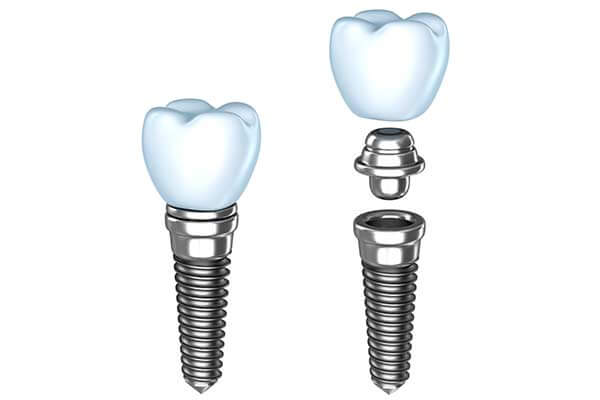 ---
Single-Tooth Dental Implants
---
If you're only missing one tooth, or if you're missing a few teeth that aren't adjacent to each other, single-tooth dental implants are an excellent option. These restorations have three components—an implant post, a crown to replace the visible portion of your missing tooth, and an abutment piece that connects the two.
---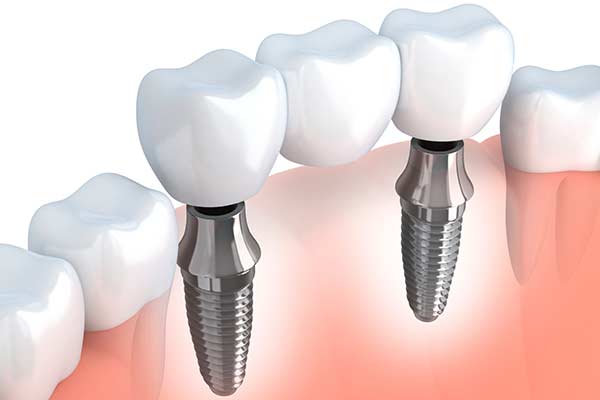 ---
Implant-Supported Bridges
---
We offer implant-supported zirconia bridges, which provide exceptional strength and a highly realistic appearance. This restoration allows you to eat, laugh, smile, and look years younger.
Implant-supported zirconia bridges are state-of-the-art teeth that you don't take in and out. They look and function like your real teeth. It's incredibly durable, and easy to keep clean.
---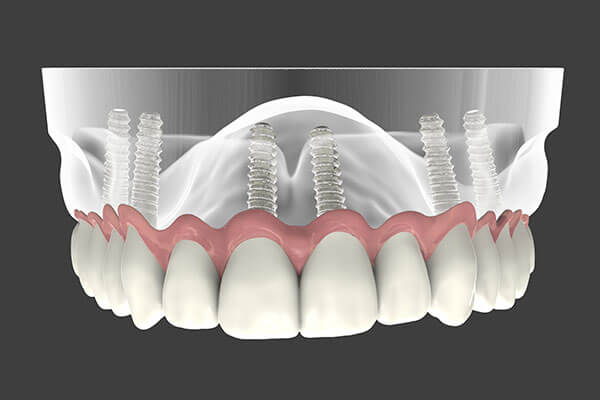 ---
Implant-Supported Dentures
---
Implant-supported dentures can be full or partial; removable (also known as snap-in dentures) or fixed in place. If you currently wear dentures, you'll find that implant-supported dentures provide more comfort and stability, helping restore your confidence. Get rid of the goo of dental adhesive and substantially increase your biting power!
---
We'll Help You Smile Again
---
If you'd like a permanent solution to replace your missing teeth, dental implants might be exactly what you've been looking for. Over the years, our team has specialized in helping our patients get their smiles back, so whether you have a single missing tooth or a full mouth of missing teeth, we can help.
And unlike dentures, our fixed implant options are permanent and look and feel completely natural—just like your own teeth. If you're missing teeth and want a long-term solution, schedule your consultation with Dr. Johnson today so we can determine if dental implants are right for you.
---
---
---
Frequently Asked Questions About Dental Implants
---
What are Dental Implants?
---
Dental implants consist of a post, an abutment, and a dental crown or other restoration. Implanted directly into the jaw bone, dental implant teeth are strong and stable, help preserve bone density, look completely natural, and allow you to eat the foods you love.
---
What are dental implants made of?
---
Dental implants are made from a biocompatible metal like titanium or, for a metal-free holistic option, they can be made with zirconia. This material is virtually unbreakable and it looks, feels, and functions like natural teeth.
---
Which is better, a dental implant or a bridge?
---
Dental implants are generally the preferred tooth replacement treatment over partial dentures and fixed bridges. Traditional treatments either rest on your own gums, as with removable dentures, or rely upon adjacent teeth to serve as anchors for fixed bridges. Dental implants are placed into the jaw bone, offering a highly successful, long-term replacement option.
---
How painful is getting a dental implant?
---
Getting a dental implant isn't painful—we use local anesthetic to ensure your comfort during your procedure. If needed, we can also offer IV sedation to help you feel relaxed. You may experience some tenderness at the implant site for a few days after your procedure, but this is typically mild and can be alleviated with over-the-counter pain medication.
---
Can you get dental implants with bone loss?
---
When teeth are missing for too long, valuable jaw bone is lost, which is why It is better when a missing tooth is replaced sooner. That said, bone loss doesn't mean you're not a candidate for dental implant surgery. You'll either need to have the bone loss addressed first or you may instead be a candidate for a different type of implant that doesn't have the same requirements for jaw support.
Call 479-333-1300 to learn more or schedule an appointment.