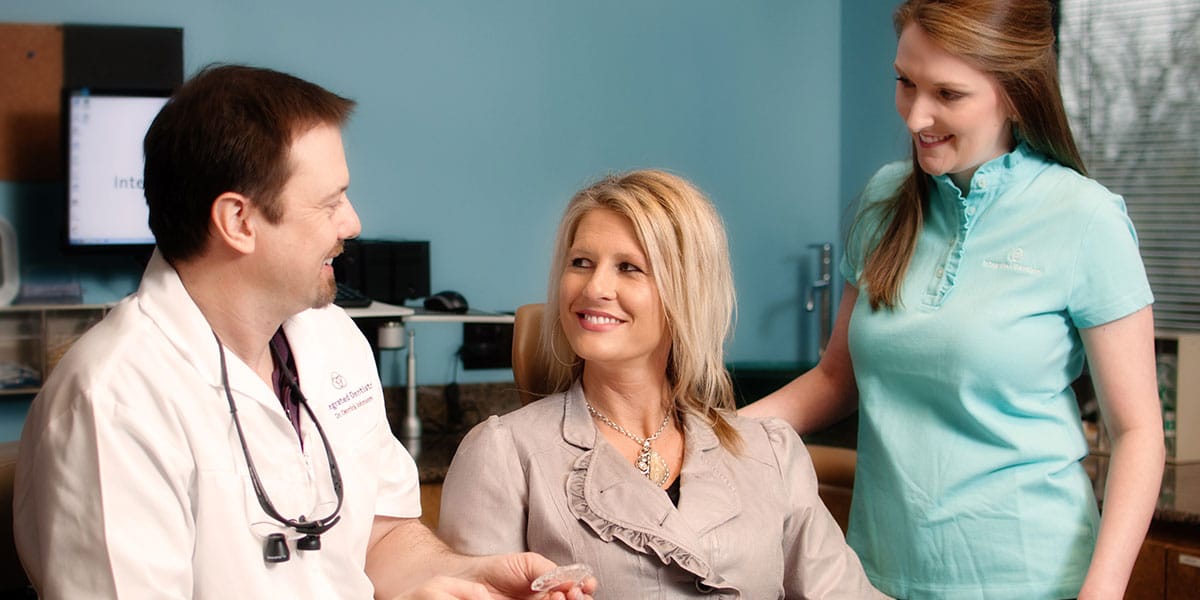 ---
We invite you to have a whole new, positive experience with dentistry.
---
You may be wondering what it is like getting started at our office. If your mouth is basically healthy and you are unaware of any problems, your first visit will be with our hygienist. Your teeth will be examined and cleaned, and you'll have an opportunity to meet the doctors. We can answer any questions you might have about your teeth and help you stay on track in maintaining your oral health.
If you have more specific dental concerns or problems, your first visit is a relaxed, informal conversation with us where you can ask questions and we can get to know you and your unique needs. From there, a comprehensive exam is scheduled where we will diagnose what's happening and consider all the factors that may be contributing to your dental problems. Too often, we see patient who have had a pattern of dental problems patched here and there, but no one has ever addressed the underlying cause of their recurrent dental issues. We find that our patients really appreciate our thorough approach because it allows us to predictably correct problems with lasting results, and prevent future problems as well.
No matter what level of need you have, from a simple cleaning to finding a solution to an advanced dental problem, we're here to help you get the results you want.
When you come in for your initial visit please be sure to bring your dental insurance card and arrive early to fill out your initial paperwork if you have not already done so. We look forward to meeting you!