Restorative Dentistry in Bentonville
---

---
Integrated Dentistry provides restorative dentistry in Bentonville, AR. Call 479-333-1300 to learn more and schedule an appointment.
Bad teeth can become a real handicap. Dental disease can drain your energy and confidence and is a proven health risk. Dental problems can cause people to be less social and miss out on fun with friends and family. As dental disease progresses and teeth are lost, you also lose the supportive bone structure that shapes your face and makes you look like you. This is another way tooth loss contributes to premature aging, often making a person look years older.
The good news is that the RIGHT dental care can not only transform your smile, but can be a major upgrade to the quality of your life. To be free of energy zapping oral infections and regain the ability to eat, enjoy and properly digest the foods you love is truly a life changer.
If you are struggling with dental problems, nothing can increase your quality of your life like a healthy confident beautiful smile.
---
A systems-based approach to solving more advanced dental problems.
---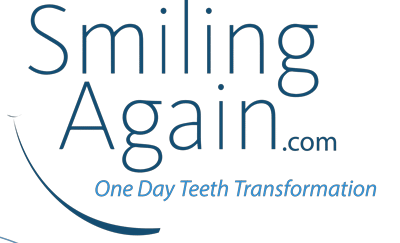 ---
Know your options. We'll help you find the solution that is right for you.
---
Advanced dental problems can be a real handicap. Getting the right type of dental work can not only change you smile but change your life.
As you lose teeth, you also lose the supportive bone structure that shapes your face and makes you look like you. This is another way tooth loss contributes to premature aging, often making a person look years older.
When you struggle with major dental problems, getting it corrected the RIGHT way not only transforms your smile but can change your life. New technology opens up new options to address your dental needs. Maintaining or regaining your smile is one of the greatest gifts you can give yourself this year. Dr. Johnson is trained, experienced and focused on helping people solve major dental dental problems.
Dental problems are progressive.  The longer you wait to address them the less options you have and often the greater the cost.  Call today to find out what's possible for you.
---
Dental Implant Restorations
---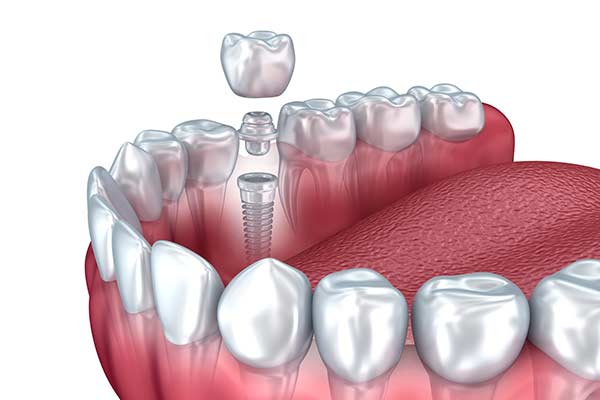 ---
At Integrated Dentistry, we believe in offering you the best possible treatments to restore your missing teeth. Dental implants allow us the flexibility to restore one or many missing teeth with a restoration that is strong, stable, and feels like your real teeth. Dental implant technology has greatly advanced and can last for a lifetime. Dental implants are truly a long-term solution for missing teeth.
---
Denture Solutions
---
A denture is a replacement for multiple missing teeth within the same (upper or lower) arch.  A denture differs from a crown or bridge in that it does not rely on an existing tooth structure, and it completely replaces the missing teeth.
---
Full Mouth Rehabilitation
---
Common sense solutions that put an end to the cycle of frustrating dental problems and regain your confidence.
---
Our facility was specifically designed to deliver expert, state-of-the-art care for complex dental problems, so you can once again enjoy a confident comfortable beautiful smile. We make the process of solving major dental problems simple for you. We'll help you to know ALL your options so you can choose the one that is right for you. When you're ready to get the work you need, we deliver expert care with a light touch and a skilled team with all aspects of your care performed in one location.
---
Zirconia Dental Crowns
---
A crown is a dental restoration that completely covers the outside of a tooth that is cracked, broken, worn down, or severely decayed. Dental crowns are usually completed in two visits. During the first visit, the tooth is prepared and an impression is taken. A temporary crown is placed while the permanent crown is fabricated. During the second visit, the permanent crown is carefully fitted and then cemented into place.
Learn more about Zirconia Crowns
Call 479-333-1300 to schedule an appointment with a dentist in Bentonville, AR today!
---
Sedation Options at Integrated Dentistry
---
Have you experienced a different dental office where the dental treatment was "uncomfortable"? It could have been from needing to remain in a chair for an extended period of time for a lengthy procedure or perhaps a jab from a needle. Whether you need a number of dental procedures at once or you have dental anxiety, you can opt for sedation dentistry. You're comfortable and stress-free throughout the entire procedure.