Cosmetic Dentistry in Bentonville, AR
---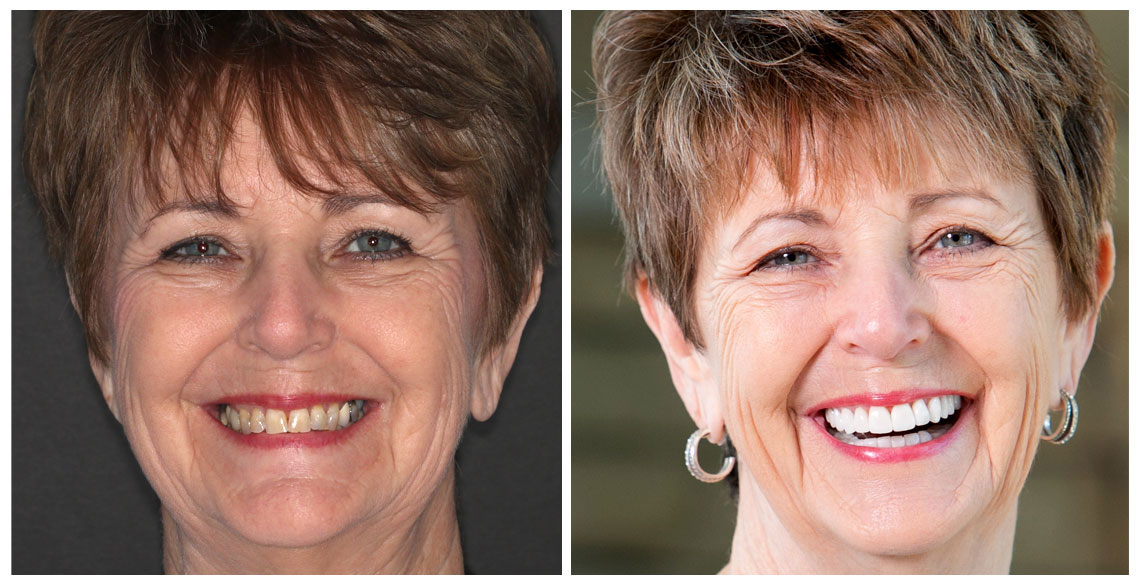 ---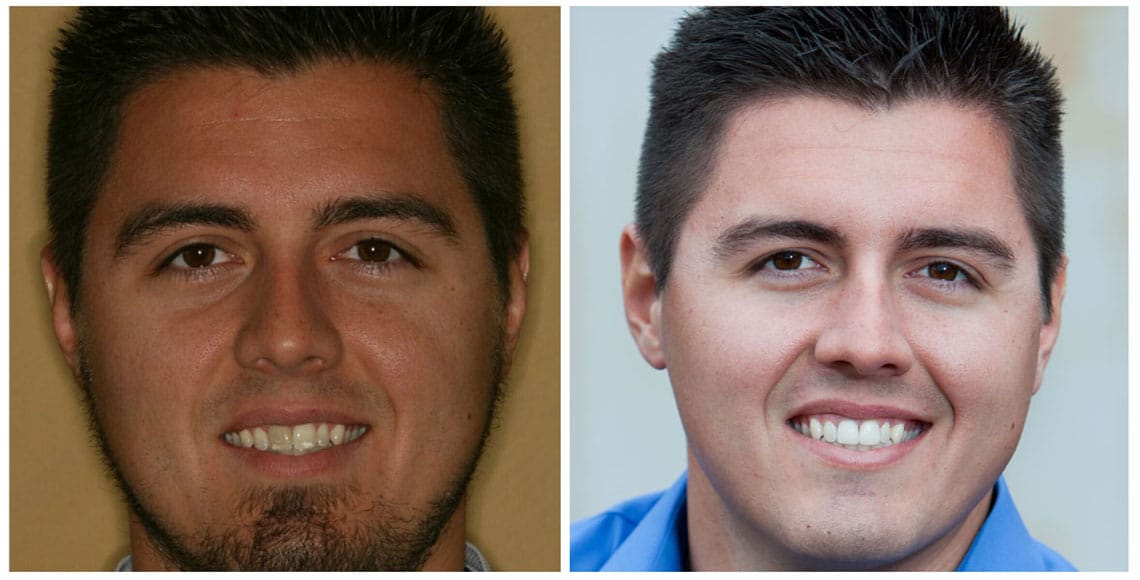 ---
Integrated Dentistry provides cosmetic dentistry in Bentonville, AR. Call 479-333-1300 to learn more and schedule an appointment.
---
Enjoy the Smile You Deserve
---
At Integrated Dentistry, we know that your smile has a huge impact on your life. Studies have even shown that people who are self-conscious about their smiles can suffer personally and professionally. That's why we're dedicated to giving you the smile you deserve. Dr. Johnson offers many advanced cosmetic treatment options, and with his skilled hands, light touch, and an eye for detail, he can transform your smile so you can walk out of our office with a new outlook on life.
---
There's an art and science to cosmetic dentistry. It involves the laws of proportion, symmetry and an understanding of the natural form & function of the teeth and chewing system.Building a smile that's in harmony with someone's facial structure and personality is a key component as well.
---
Complete Cosmetic Services in One Convenient Location
---
We want to help you change how you feel about your smile—and we want to make it easy. That's why we offer comprehensive dental services all under one roof, including a full range of cosmetic dentistry procedures. These include:
---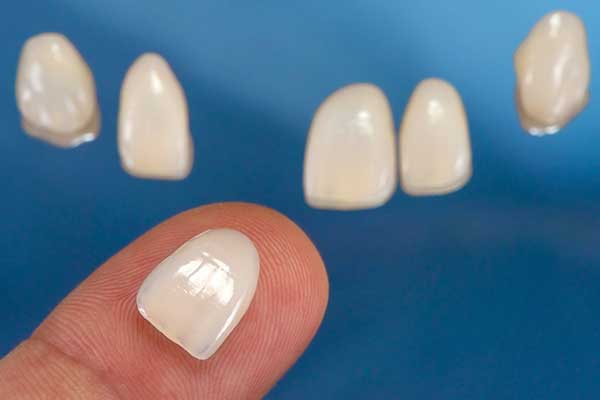 ---
Whether you need a single veneer or a complete set, dental veneers can make a dramatic difference in your appearance. These thin pieces of porcelain are custom-designed by Dr. Johnson to fit your facial proportions for a natural look that seamlessly blends in with the rest of your smile. We use veneers to correct teeth that are chipped, fractured, discolored, misshapen, misaligned, and to close gaps.
---
Also known as white fillings, composite fillings are a safe, mercury-free alternative to amalgam fillings. Because they match the color of your natural teeth, the result is a more aesthetic restoration of a damaged or decayed tooth.
---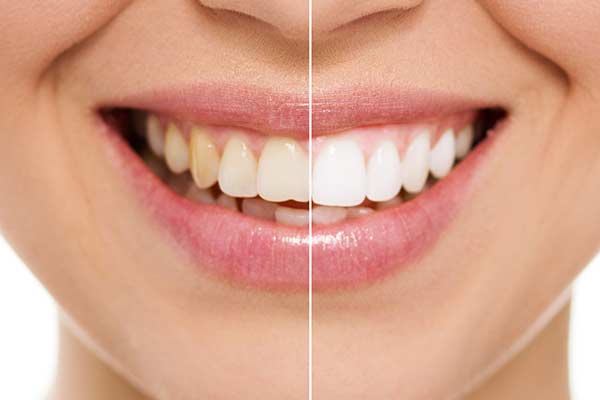 ---
Teeth whitening is one of the most commonly requested cosmetic procedures because most people have stained or yellowing teeth at some point in their lives. Whether it's from a daily cup of coffee, smoking, or medication, teeth whitening can reverse discoloration and provide you with a more radiant, youthful smile.
---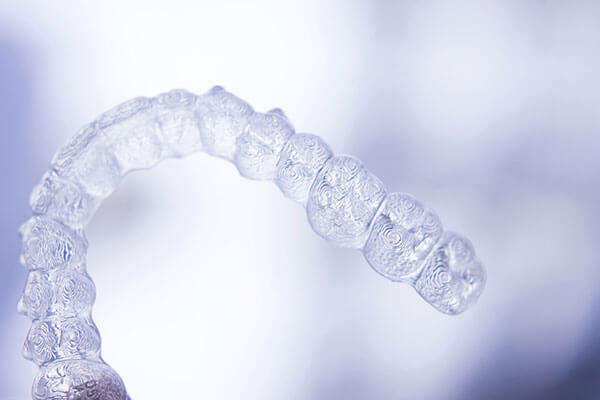 ---
It's never too late to straighten your smile! Invisalign clear aligners offer a comfortable and affordable orthodontic solution without the look and feel of traditional metal braces. You just switch to a new set of aligners as directed by your doctor until your new smile is complete.
---
We use state-of-the-art technology to create a model of your smile on our computer so we can show you a preview of what you'll look like once your cosmetic dentistry is complete. This technology also allows us to create detailed treatment plans for more predictable results.
---
Worried that you have a "gummy smile"? Dealing with painful gum recession? Whether you have too much gum tissue or too little, gingival recontouring can create a smoother, more balanced gumline.
---
Natural Facelift Effect
---
Did you know that dental treatments can provide positive esthetic effects of a facelift—a more youthful, radiant appearance, more comfort and better function—but without any cosmetic surgery needed!
---
The Integrated Dentistry Difference
---
Dr. Johnson has a passion for cosmetic dentistry and it shows in his work. With his knowledge of advanced treatment options and eye for detail, you can feel confident knowing that you'll leave our office with the beautiful smile you've always wanted. Because each treatment plan is unique, your smile will be designed to make you look like a new and improved version of yourself, rather than drawing attention to your teeth by using a one-size-fits-all technique that doesn't fit your features.
Our team works closely with each of our patients to understand their treatment goals because we believe that this close collaboration yields the best results. That said, Dr. Johnson has spent many years studying facial aesthetics and cosmetic dentistry, which means he has a keen understanding of how to create harmony and balance through carefully planned dental procedures. If you're not happy with your smile, but you're not quite sure what you need to change to feel more confident, Dr. Johnson can help.
---
Frequently Asked Questions About Cosmetic Dentistry
---
How much does cosmetic dentistry cost in Bentonville, AR?
---
The cost of cosmetic dentistry depends on the treatments needed. We offer fully transparent pricing, but because cosmetic dentistry includes a number of different procedures, we recommend visiting our office for a consultation so we can determine the exact treatments needed and the cost involved.
---
What does a cosmetic dentist do?
---
Cosmetic dentists specialize in the aesthetics of your smile. While your dental health is always our top priority, it's also important to feel confident in your appearance. At Integrated Dentistry, we'll help you achieve a smile that is as beautiful as it is healthy.
---
What is considered cosmetic dentistry?
---
Traditionally, cosmetic dentistry is any procedure that focuses on the appearance of your teeth and gums, rather than their function or health. This includes teeth whitening, dental bonding, and veneers. There are also some procedures that offer both cosmetic and functional benefits, like dental implants, crowns, bridges, and clear aligner therapy.
---
When should I see a cosmetic dentist?
---
If there's something you don't like about the appearance of your teeth or smile, you should consult with a skilled cosmetic dentist like Dr. Johnson. While most general dentists offer at least some cosmetic dental procedures, it's important to see a specialist with advanced training, knowledge, and experience to get the best possible results.
---
Can a dentist fix really bad teeth?
---
With modern technologies and techniques, there's nothing we can't fix! No matter how bad you think your teeth are, there's always a solution available. Let's work together to help you feel confident about your smile.
Call 479-333-1300 to schedule an appointment with a dentist in Bentonville, AR today!