Smile Makeover in Bentonville
---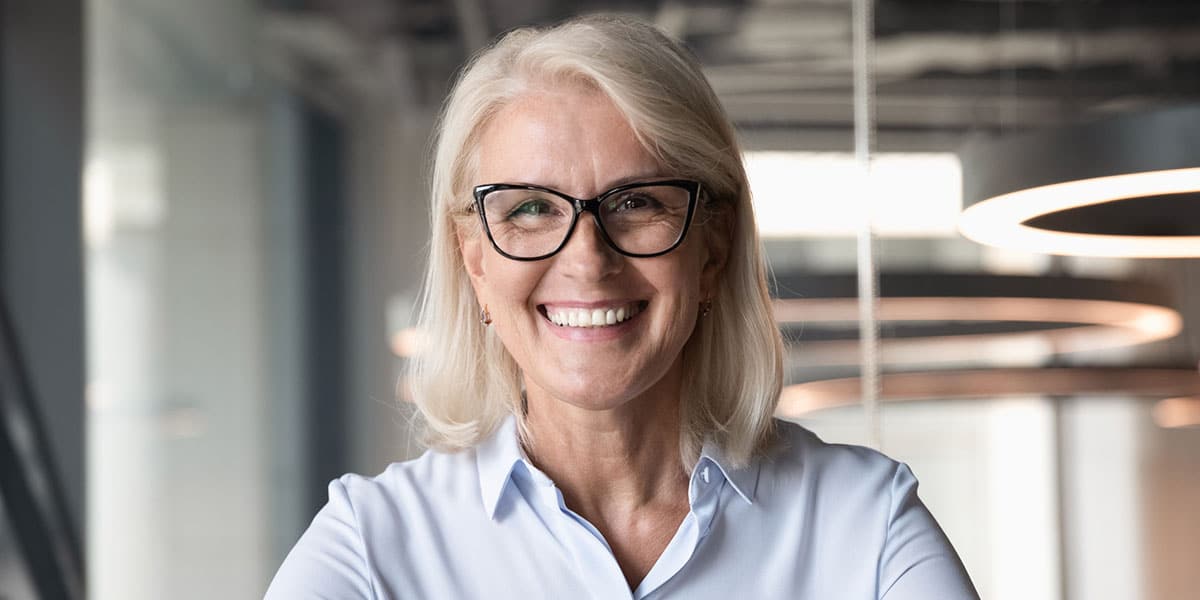 ---
Integrated Dentistry provides smile makeovers in Bentonville, AR. To learn more or schedule an appointment, call 479-333-1300.
---
Transforming Smiles in Complex Cases
---
Complex cases often call for a complete smile makeover. The smile makeover is not a single, one-time dental procedure, but rather a series of treatments that address all of your dental issues comprehensively, resulting in better oral health and better overall health too. At Integrated Dentistry, we are able to perform each step of the smile makeover process at our office, so you'll be able to get all of the dental care you need under one roof.
Every patient's smile makeover plan is a little bit different, but they all result in a complete transformation. Often, patients need both restorative work like dental fillings and crowns and cosmetic procedures like veneers. To perform a successful smile makeover, a dentist must combine an eye for artistry with a skill for problem solving. While Dr. Johnson has both of these traits, it's his compassion and empathy for his patients that truly makes him among the best dentists in Bentonville.
---
We've taken this integrative approach and looked at the entire system. When someone has a bad bite, or when the joints and teeth aren't lining up, it really causes a lot of stress in the system. What we're doing is taking a high-stress, diseased system and building a low-stress system that's disease‐free.
---
Getting Your Smile Back on Track
---
If you haven't been to the dentist for a while or have a challenging dental situation, Integrated Dentistry is the place for you. We can help get you back on track, gently and safely, regardless of any negative dental experiences you may have had in the past. Dr. Johnson is highly trained and focuses on working with you to discuss your options and devise a dental plan that goes at your pace, fits your budget, and helps you reach your unique goals.
---
Let's Meet to Answer Your Questions
---
Many of our patients have the same questions: Can I fix my teeth gradually? Do you need to complete all the work at once? How do I pay for my dental work over time? Can you really solve my dental problems and get me healthy? We'll work with you from start to finish, and you'll discover why so many of your neighbors love their smiles and are
living fuller lives after their restorations are completed with Dr. Derrick Johnson and Integrated Dentistry.
---
Routine or general dental problems can be compared to routine maintenance around the house. Sometimes an old weather-torn house that's seen some tough times needs more than just routine repairs. Remodeling the place with a skilled architect and master builder is needed to make the house beautiful, strong and livable again. In the same way, rehabilitation dentistry requires more planning and a comprehensive approach to get the result desired.
---
---
Frequently Asked Questions About Smile Makeovers
---
What is a smile makeover?
---
A smile makeover or smile transformation is a dental treatment plan that addresses all of your functional, health, and cosmetic concerns comprehensively. A number of different procedures are typically involved, with the overall goal of restoring your smile and ensuring that it is both beautiful and healthy.
---
How much does a smile makeover cost in Bentonville?
---
Because every patient's smile makeover plan is slightly different, it's difficult to offer a ballpark estimate. We believe in transparent pricing, so we invite you to come to our office for a complimentary consultation where we can determine the exact procedures you'll need and what they will cost.
---
Are my teeth too bad to fix?
---
Your teeth may be too damaged to fix, but your smile never is. We have many options available to help us save your natural teeth, but if a tooth does need to be extracted, it doesn't mean you can't have a smile you feel confident sharing with the world. Dental implants and bridges can be used to fill in the gap with beautiful results.
---
How long does a smile makeover take?
---
A smile makeover can be completed in weeks, months, or even years. The timeline depends on your dental needs, your budget, the amount of time needed between procedures, and your preferences.
---
Is a smile makeover covered by insurance?
---
Some aspects of a smile makeover may be covered by dental insurance. We also offer a number of options to help make smile makeovers more affordable for our patients. We never want you to forego getting the dental care you need to be healthy and feel good about yourself!
Call 479-333-1300 to schedule an appointment with a dentist in Bentonville, AR today!