Teeth Whitening in Bentonville
---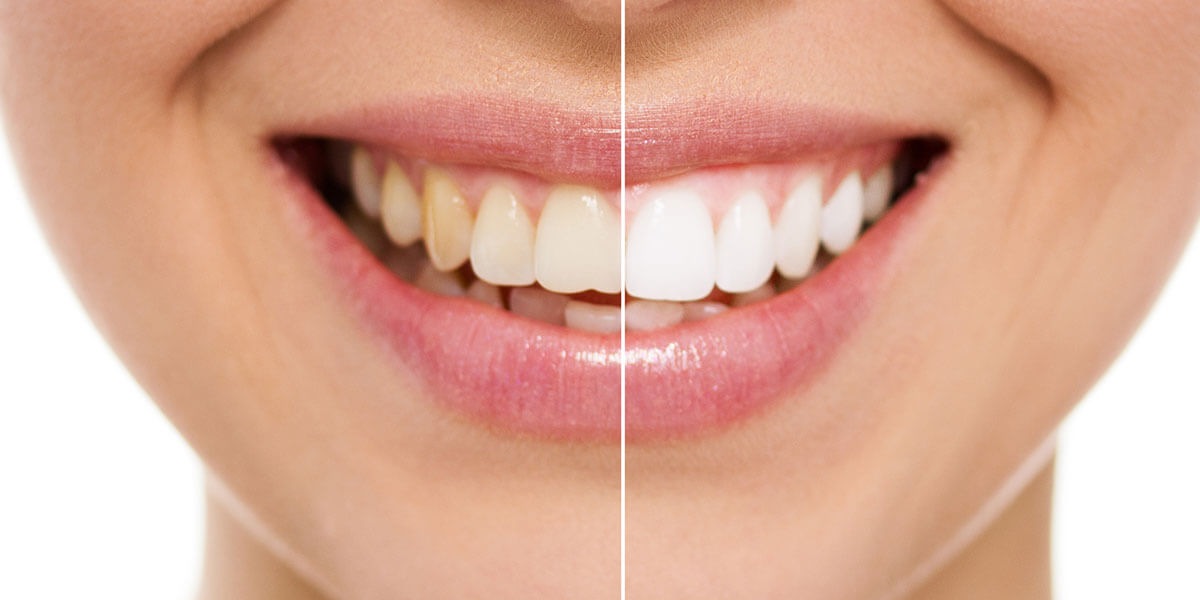 Integrated Dentistry provides Teeth Whitening services in Bentonville, AR . Call 479-333-1300 to learn more and schedule your appointment.
---
Even with diligent oral hygiene habits, most people will experience yellowing or stained teeth at some point in their lives. Tooth discoloration can be caused by a daily coffee habit, certain foods, medications, and even getting older—with so many potential causes, it's no wonder we all deal with stained teeth now and then! 
Whether teeth whitening is part of a broader smile makeover plan or done on its own simply to brighten your smile, it can make a dramatic difference in your appearance, and even make you look years younger. We offer two forms of teeth whitening for our patients' convenience.
---
In-Office Teeth Whitening
---
Choose in-office teeth whitening for the most dramatic results in the shortest amount of time. There's simply no other way to whiten your teeth in a single day—in fact, with just one visit to our office, your teeth can be up to 8 shades whiter! We recommend in-office teeth whitening for patients with severe stains or for anyone who needs immediate results.
The procedure begins with the application of a protective gel or rubber shield to protect your gums and sensitive tissues from irritation. Next, we apply a carbide peroxide bleaching gel directly to the surfaces of your teeth. The effects of this gel are enhanced by a specialized laser light, which activates the whitening agent.
At-Home Teeth Whitening
---
If you have minor stains or prefer to whiten your teeth at home, a take-home whitening kit is your best option. You'll visit our office for impressions so we can create a set of custom-made whitening trays for you to use with professional-grade carbide peroxide bleaching gel. We'll show you how to use your at-home whitening kit and explain how long you should use it to achieve your desired results. 
At-home teeth whitening kits are also recommended for patients who want to touch-up their smiles between in-office teeth whitening treatments.
---
Frequently Asked Questions About Teeth Whitening
---
What is the best whitener for your teeth?
---
The answer to this question depends on the severity of your stains, your personal preferences, and your lifestyle. If you have deep stains or need your teeth whitened quickly for an upcoming event, we recommend in-office whitening. If your stains are minor or you simply want to maintain your in-office whitening results, choose at-home teeth whitening.
Is teeth whitening harmful?
---
You don't have to worry about harming your gums or teeth with professional teeth whitening from a dentist. The treatments we use are safe and effective. Even if you use a take-home whitening kit, our team will closely monitor your progress and show you how to use your whitening kit correctly to avoid sensitivity and irritation.
How can I get white teeth in one day?
---
In-office teeth whitening treatments are the only way to get a whiter smile in a single day.
Can yellow teeth be whitened?
---
Yellow teeth can almost always be whitened with teeth whitening treatments, but discoloration can sometimes be caused by enamel erosion or come from the inside of a tooth (known as intrinsic stains). Cosmetic bonding or veneers may be required to improve the appearance of your teeth in these circumstances, or you may be a candidate for intrinsic whitening, which whitens your tooth from the inside.
Can I get my teeth whitened if I have sensitive teeth?
---
Yes, we can make adjustments to both our in-office and at-home teeth whitening systems to ensure your comfort. Please let us know if you have sensitive teeth before your whitening procedure.
Call 479-333-1300 to schedule an appointment with a dentist in Bentonville, AR today!