Zirconia Dental Crowns in Bentonville
---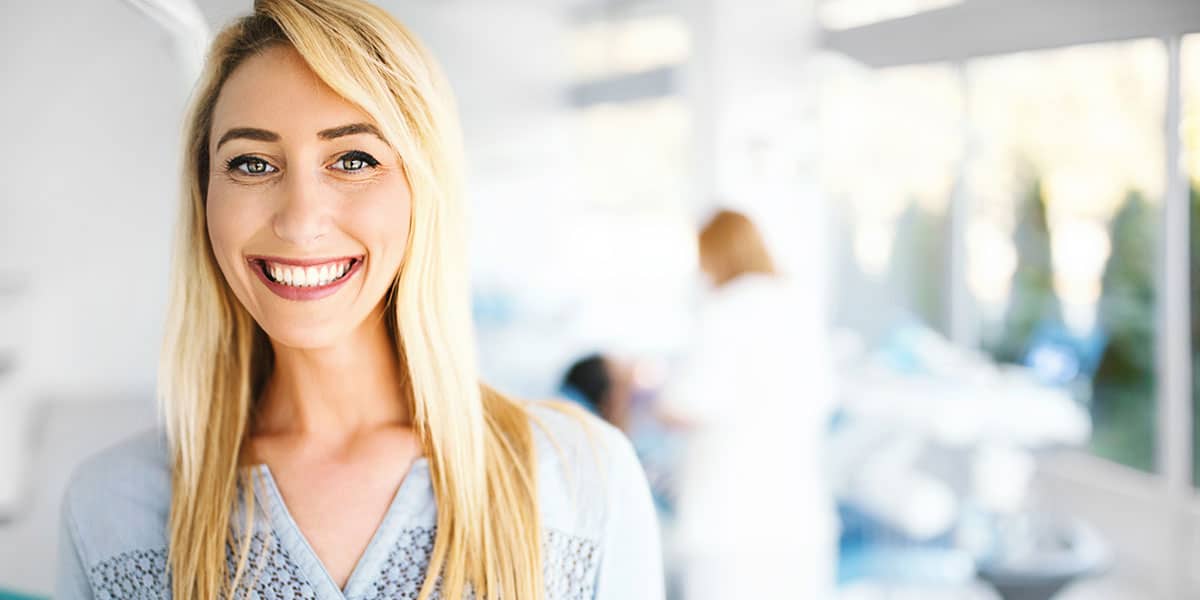 ---
Integrated Dentistry provides zirconia crowns to patients in Bentonville, AR. Contact our office to learn more or schedule an appointment!
Dental crowns have a number of functions in dentistry, including replacing teeth when paired with dental implants, supporting dental bridges, restoring a tooth with deep decay, and protecting a tooth following a root canal. No matter the reason for your dental crown, zirconia is an excellent option.
---
The Zirconia Difference
---
Zirconia crowns represent the cutting edge of restorative dentistry and we're pleased to be able to offer them to our patients. These crowns are made from zirconium dioxide; although scientifically speaking, this material is a metal, it looks like a tooth-colored ceramic crown. Here's why you might wish to choose a zirconia crown:
---
Strength
---
These crowns pair the aesthetics of ceramic with the strength of metal, making them an excellent option for replacing molars, which need to withstand the daily wear-and-tear of eating.
---
Aesthetics
---
Zirconia crowns come in two varieties: solid and layered. A solid zirconia crown has superior strength, making it ideal for restoring molars. That said, while solid zirconia looks natural, it doesn't have quite the same translucence or luster as a real tooth. That's where layered zirconia crowns come in—they are painstakingly made to mimic the appearance of natural teeth, so they can be used to restore teeth that are visible when you smile and blend in seamlessly.
---
Lifespan
---
Zirconia dental crowns have a similar lifespan to metal and gold alloy crowns, which are considered the strongest types of crowns available. If you're looking for a crown that might never need to be replaced, zirconia is ideal.
---
Biocompatibility
---
Zirconia is related to titanium, and like titanium, it is a biocompatible material that doesn't cause inflammation and other reactions from the body.
When you visit our office for a consultation, we'll go over your dental crown options and help you decide whether a zirconia crown is right for you.
---
Frequently Asked Questions About Zirconia Dental Crowns
---
Are zirconia crowns good for front teeth?
---
Layered zirconia crowns have a translucence and opalescence that makes them a great choice for restoring front teeth. Like porcelain crowns, they are made with thin layers of material to mimic the layers of dentin and enamel that make up a natural tooth.
---
How long do zirconia crowns last?
---
Zirconia crowns last for decades, and with proper care, they can even last a lifetime.
---
How much does a zirconia crown cost?
---
The cost of a zirconia crown depends on the tooth being restored and your insurance coverage. We can provide you with an estimate when you visit our office for your consultation.
---
Do zirconia crowns stain?
---
One of the advantages of zirconia crowns is that the material is resistant to stains.
---
Does insurance cover zirconia crowns?
---
Yes, dental insurance plans usually cover zirconia crowns, assuming you're not getting a crown solely for cosmetic reasons. Because dental insurance plans vary from one provider to the next, we encourage you to contact your insurance company to verify your benefits. Our team is also happy to help you understand your coverage.
Call 479-333-1300 to schedule an appointment with a dentist in Bentonville, AR today!