Zirconia Dental Implants in Bentonville
---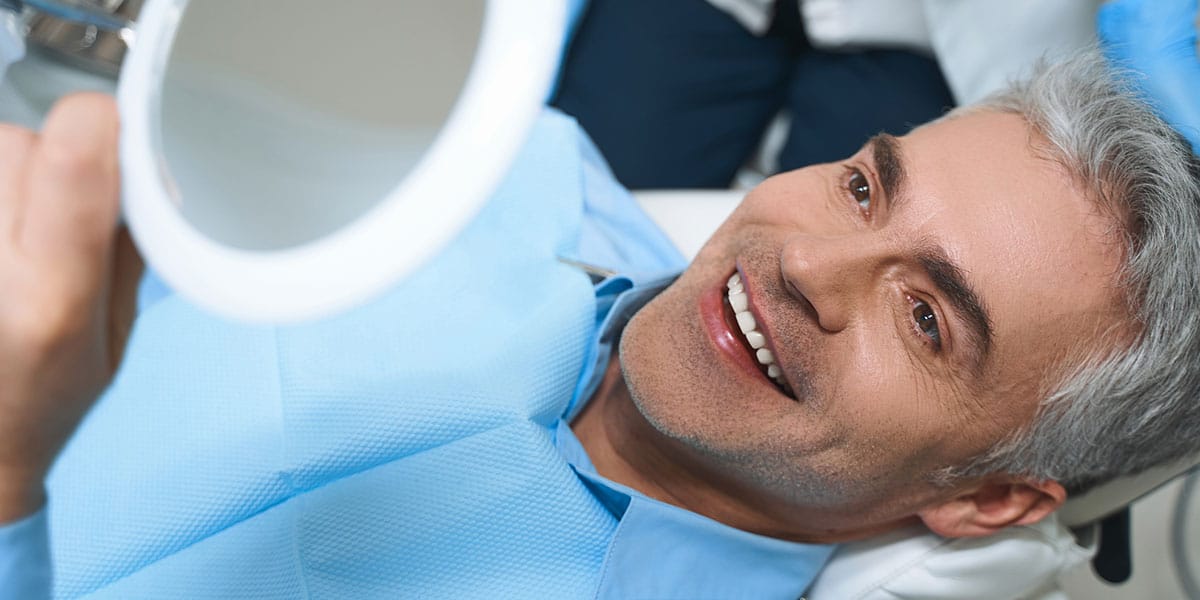 ---
Integrated Dentistry provides zirconia dental implants in Bentonville, AR. Call 479-333-1300 to learn more or schedule an appointment.
Zirconia dental implants are a metal-free, holistic dental implant option suitable for almost all patients. Sometimes known as ceramic dental implants, zirconia implants are made with a unique material that combines the strength of metal with the benefits of ceramic.
Benefits of Zirconia Dental Implants
---
Functionally, zirconia dental implants are no different from titanium implants—they are implanted into the jawbone to support a prosthetic crown, bridge, or denture. Their composition is what gives them several key advantages over titanium. Zirconia is:
Metal-free, making it suitable for patients with sensitivities to metal
Naturally hypoallergenic
Resistant to corrosion
White, resulting in better aesthetics
Biocompatible, integrating well with bone and causing little inflammation or irritation in surrounding soft tissues
Resistant to plaque and bacteria buildup, lowering the risk of gum disease
Tasteless, as opposed to titanium, which can cause a metallic taste in the mouth
Non-conductive—in other words, it doesn't conduct heat like metal, which is better for the soft tissues
Since their introduction, zirconia dental implants have proven to be just as effective as titanium dental implants.
---
---
Frequently Asked Questions About Zirconia Dental Implants
---
How long do zirconia dental implants last?
---
Just like titanium metal implants, zirconia dental implants can last a lifetime with good oral hygiene habits and regular preventive care to maintain your dental and gum health. While the crown, bridge, or denture that attaches to zirconia implants may need replacement at some point, you will likely never need to replace the zirconia implant fixture itself.
---
Are zirconia implants more expensive than titanium?
---
Yes, zirconia implants are more expensive than titanium, but the price difference for a single implant is not significant enough that it is a deciding factor for most patients. If you need multiple implants and you are concerned about the costs involved, we're happy to go over your financial options with you, as we want you to be able to get the type of implants you're most comfortable with.
---
Is zirconia good for implants?
---
Not only is zirconia good for dental implants, in many ways it is better than titanium. Some research indicates that zirconia may result in better osseointegration, and it also causes less irritation and inflammation in the soft tissue surrounding the implant.
---
Are zirconia implants toxic?
---
No, zirconia implants are not toxic; they're also non-corrosive and hypoallergenic. Their overall safety is what makes them the material of choice for holistic dental implants.
---
Are zirconia dental implants strong?
---
Yes, zirconia is an exceptionally strong material, making it well-suited for dental implants. Zirconia implants can be successfully placed anywhere in the mouth.
Call 479-333-1300 to learn more or schedule an appointment.